5 minute gelesen
These are the reasons why you should choose a folding propeller from Flexofold
Flexofold 24.03.2022 12:49:56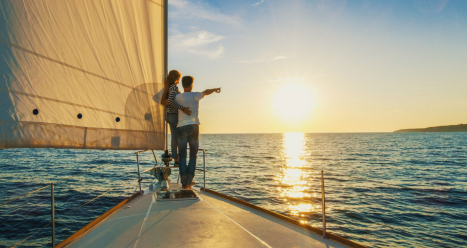 A folding propeller is not a new invention. It is actually more than 100 years old, and even though the technical aspects and the underlying idea are the same, everything has been refined throughout all these years.
This is because everything changes over time. And just as is the case for so many other things, the folding propeller has been changed for the better. We all know that the first TV that was produced cannot match the flatscreen TVs that are on the market today.
This is why a folding propeller is something else now than it was in the past.
---
many years ago
The folding propellers that first came on the market, cannot be compared to the ones that are produced today by companies such as Flexofold. Regarding the folding propellers of the past, there were for example some that had troubles with regards to moving the boat backward. And that is why it wasn't possible to enjoy the propeller's optimal effect.
Fortunately, that is a thing of the past. Throughout these past many years, the folding propeller has evolved and has got new propeller profiles and a hydrodynamic design, and the folding propeller is one of the most well-reputed propellers for sailboats today. This is a contrast to, among others, the non-folding/fixed propeller, which has not gone through the same process.
Therefore, the folding propellers have come to stay, and today they are way more flexible and usable than other kinds of propellers. And they can be of great use to you who loves to sail and refuses to compromise when it comes to your gear.
Should I invest in a folding propeller?
There are many good reasons why you should invest in a folding propeller from Flexofold.
It has 5 advantages in particular, that you should make a note of:
It reduces the tensile pull
It increases speed
It is propelled by a natural force
It provides greater safety
It provides better sailing qualities
All in all, this means that you will experience a much higher degree of comfort with a folding propeller on your sailboat.
Read more about folding propellers on this page.
In addition to the above, it is a folding propeller, which – due to the laws of nature – is efficient in both its active and passive states.
When the engine is on, and the propeller spins, the propeller's blades are spread out by way of the centrifugal force. That feature also applies to the propeller at very low rounds per minute – and even when you sail backward – as the centrifugal force will always be stronger than the water currents.
In its passive state, where the propeller blades do not spin, and therefore do not get affected by the centrifugal force, the water pressure will instead fold the blades in. For this reason, you won't experience drag resistance, and your sailboat's speed will be increased.
Is the price a determining factor?
Let us just talk about it. The price.
For most sailors, an investment in a folding propeller from Flexofold will provide the most value for money compared to other propellers. Our propeller has advantages because of the laws of nature, which, for example, a non-folding/fixed propeller and a feathering propeller can never match.
At Flexofold, we believe that it is not the price that determines whether you get the best gear or not.
Do you love to sail? If so, then you should not compromise. The price on a folding propeller from Flexofold can vary depending on the specific combination of number of blades, blade profile and hull type.
Fill out our form where you give us information about your boat's engine, gearbox, boat model and personal preferences. Then we will take care of your inquiry and see to it that you get the folding propeller, that is the right one for you.
Priorities of gear
Following all of the above, prioritizing is also important.
A boat is expensive, and there is always a lot of gear that you can invest in, from new screens and other electronic equipment to other sails. That is why it can be a question of prioritizing for you as a sailor, when you have to decide whether you want a folding propeller or some other gear for your boat.
Other pieces of gear can seem just as valuable for your sailing.
A new folding propeller is, however, a really good and long-term investment in comparison to many other pieces of gear. The folding propeller from Flexofold will last for many years, and it lives up to the highest of standards. This is why you can always talk about it with pride in the sailing club.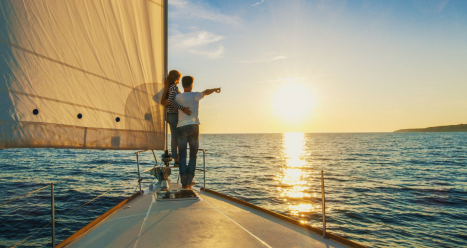 A different interest
A third factor is interest.
At Flexofold we are specialists in folding propellers. We do not expect that you are an expert too, and this is why we are always ready to give you the best service and guidance.
Because of the previously mentioned long tradition for folding propellers, some people might be of the perception that folding propellers are only for those who engage in sail racing, and that is why you might be in doubt regarding how it fits your boat, your boat's gearbox, motor, and sail type. In this case, it is crucial to mention that anyone with a sailboat in these modern times can get great benefits from a folding propeller.
All you have to do is provide us with the right information, and then we here at Flexofold will make sure to make the right calculations, which ensure that you get the folding propeller that is the best one for you and your boat.
A long tradition
Tradition can be based on pride, and what you have 'learned' as a sailor. So, if you have always used one particular propeller, such as a feathering propeller, it is likely the type of propeller you will keep on using. However, the popularity of the feathering propeller is in decline.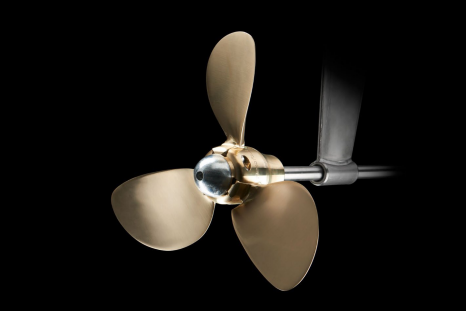 At Flexofold, we know that a feathering propeller will never be able to be a match for a folding propeller. In terms of the laws of nature, there are simply some factors that make the propulsion better with a folding propeller.
The blades on a folding propeller are curved, while they are flat and straight on a feathering propeller. That simply means that you cannot optimise your blade profile on your feathering propeller – not even if it gives you the opportunity to finetune the blades.
Read more about folding propellers vs. feathering propellers and non-folding/fixed propellers here on our website.
These are the reasons why thousands of boat owners benefit from having a Flexofold folding propeller
Some sailors think that a folding propeller is very advanced. In contrast to a non-folding/fixed propeller it can seem complicated, and that is why it can be difficult to educate oneself about the possibilities and the advantages of a folding propeller. That especially applies when many people sail as a hobby, and it is their free time that is spent on gaining the right and thorough knowledge about the product.
In this case, we are talking about a propeller that has been tested thoroughly in the span of several years. This is something that has happened both for private boat owners and at big shipyards. Having said that, it is the same propeller that is supplied to the biggest and most esteemed shipyards in the world, as the one that you can have shipped to you. And this means that technicians and engineers have tested, analysed and verified the folding propellers from Flexofold.
To us, that is definitely a big quality control!
And what works isn't changed. The technology and the materials are therefore always the same, and they follow the high standards, while the improvements of, for example, the blade profiles have taken place throughout the years. They have been refined, so they make for a quality assured detail today.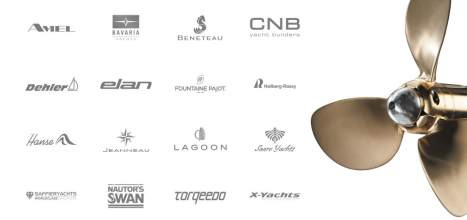 Basically, everything about a folding propeller is based on the laws of nature as well as many years of experience. That is why the design and functionality of it is so simple.